Community Experts Program
100% LTV, NO DOWN PAYMENT
At Least 1 Borrower must be employed as a full time:
CPA, CFA, Ph D (non medical), Architects, Certified Mortgage Banker, an Actuary designated as: ACAS, FCAS, ASA, FSA, MAAA, MSPA or FSPA
5/1 ARM OR 7/1 ARM, UP TO 30 YEAR AMORT
SINGLE FAMILY, OWNER OCCUPIED PURCHASES ONLY
DOWN PAYMENT CAN BE FROM BORROWER'S FUNDS, GIFTED OR GRANT
CLOSING COSTS MAY BE PAID BY SELLER OR GIFTED
Maximum 3% Seller Contribution
2 YEARS EMPLOYMENT REQUIRED
Unless they are recent college graduates and can provide a College Diploma. Self Employed Borrower(s) must be employed for at least 2 Full Tax Years. All Borrowers are required to provide a College Diploma or License for their designations.
NO OTHER HOMEOWNERSHIP AT THE TIME OF CLOSING
Vanessa Scott
317-831-9613
765-318-0975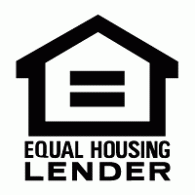 WWW.CITIZENSBANKWEB.COM
MEMBER FDIC
This sheet is intended for Realtors / Builders / Employees Only